The beer brand that refuses to die.
Tagline:

The Immortal Anchor Steam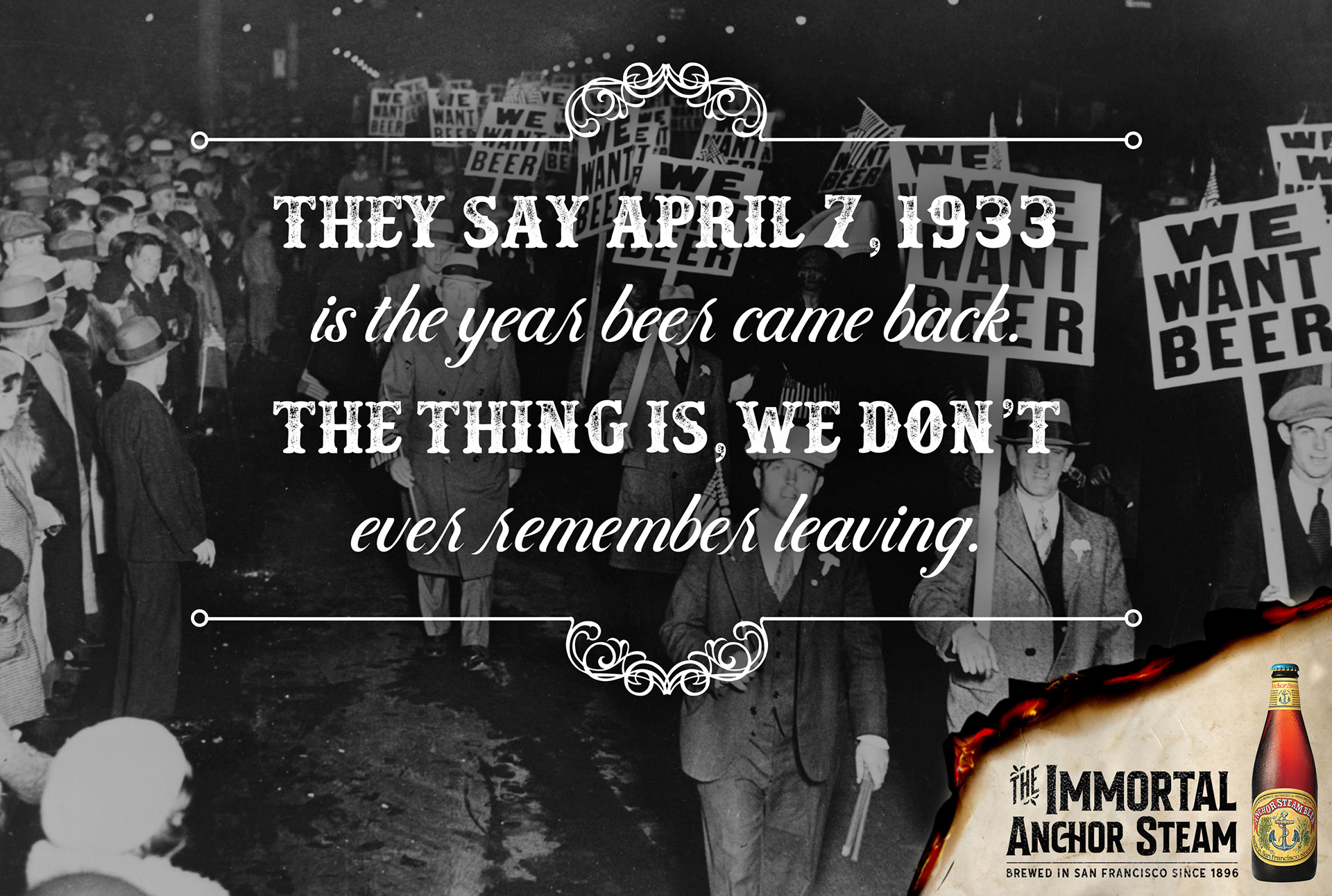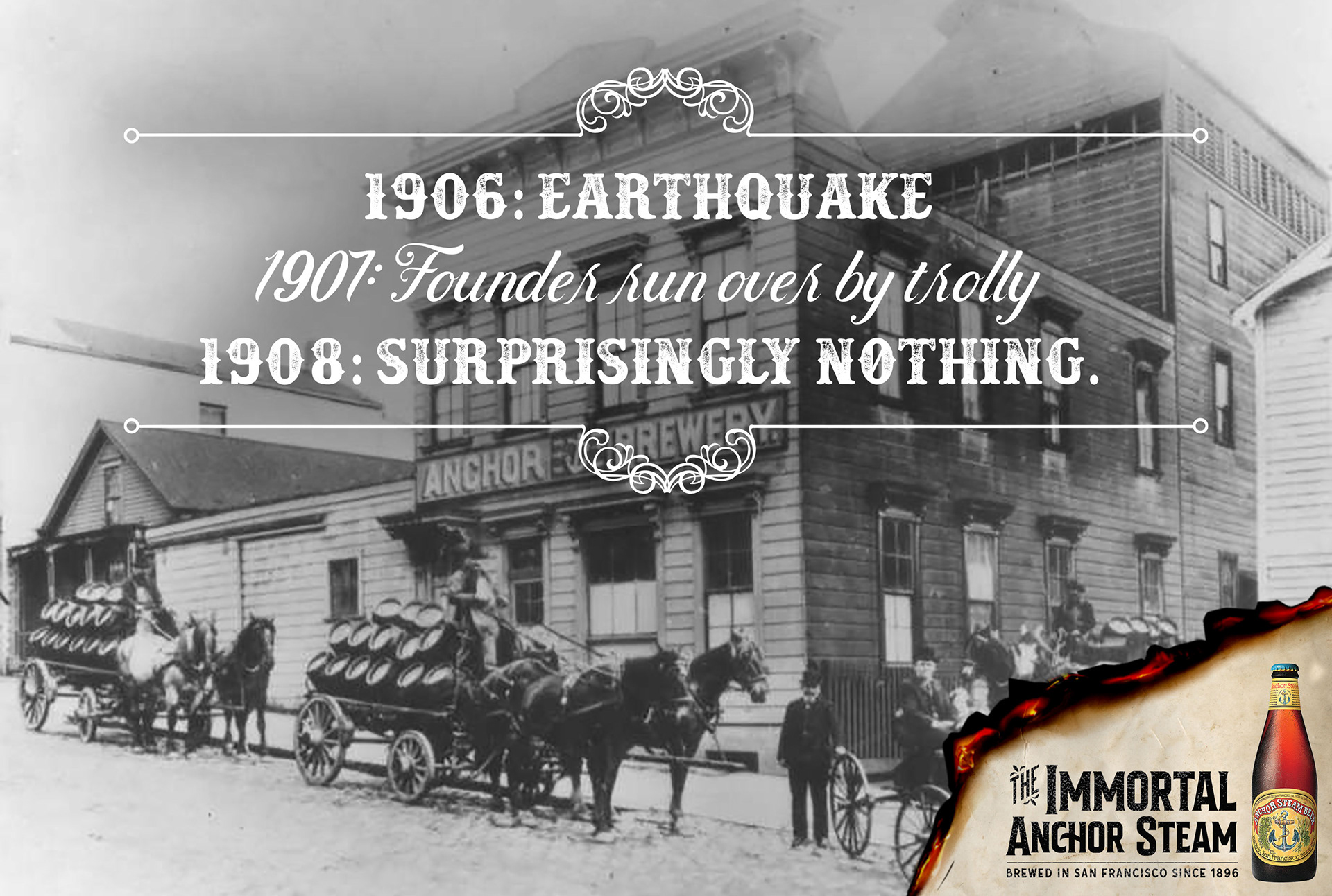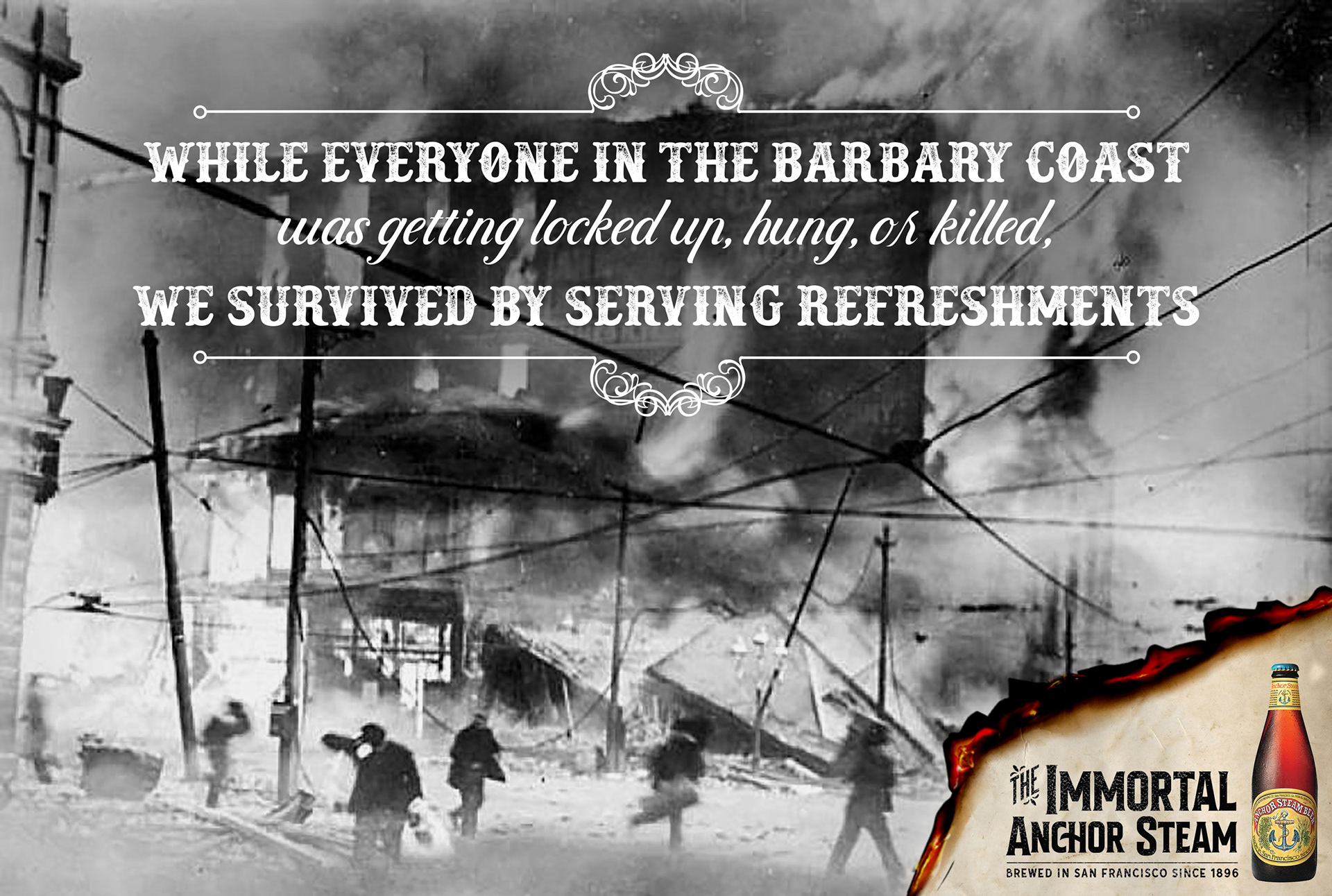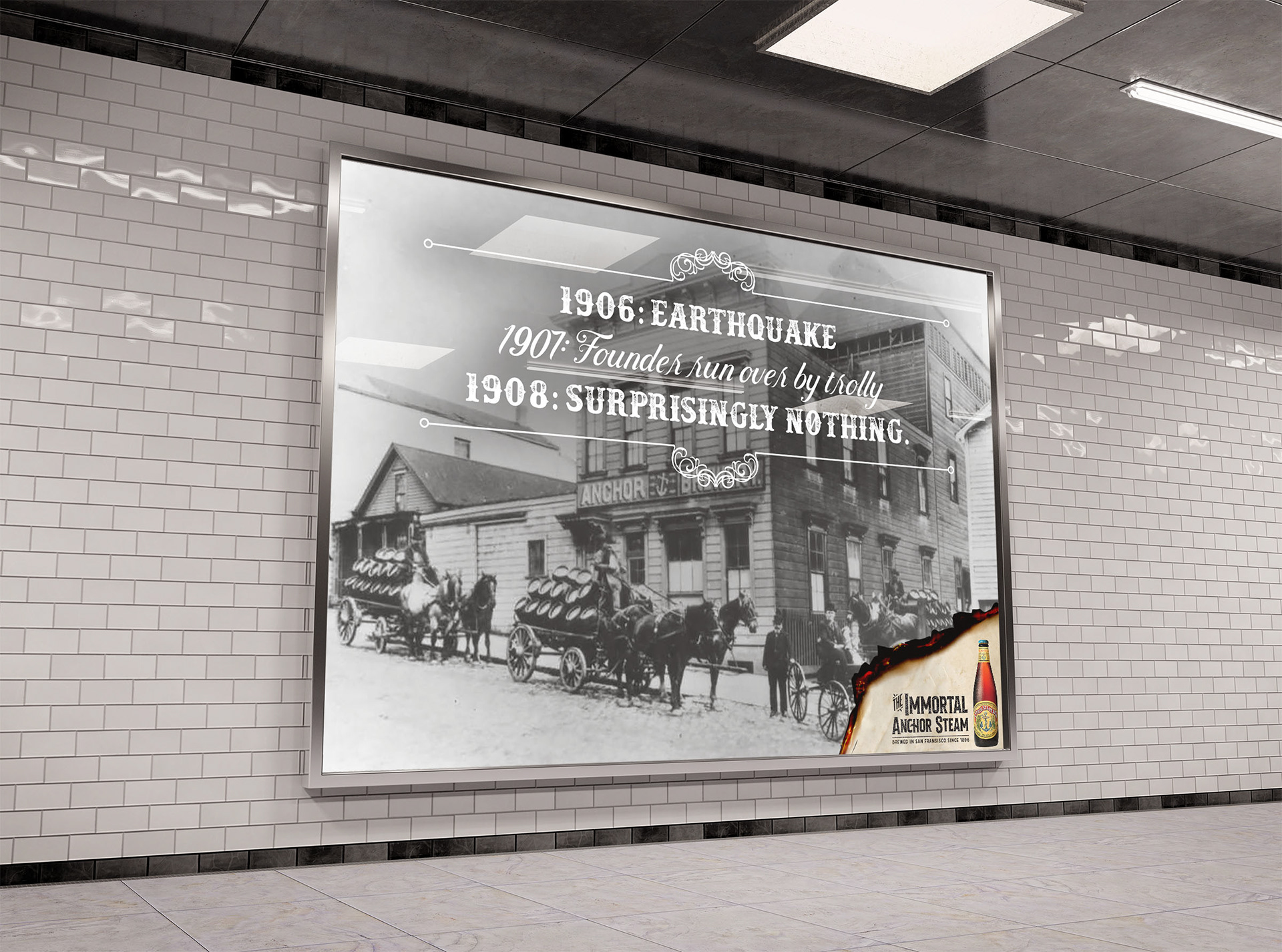 Activation / Experiential
A doomsday bunker to protect people from the inevitable post-2020 election madness.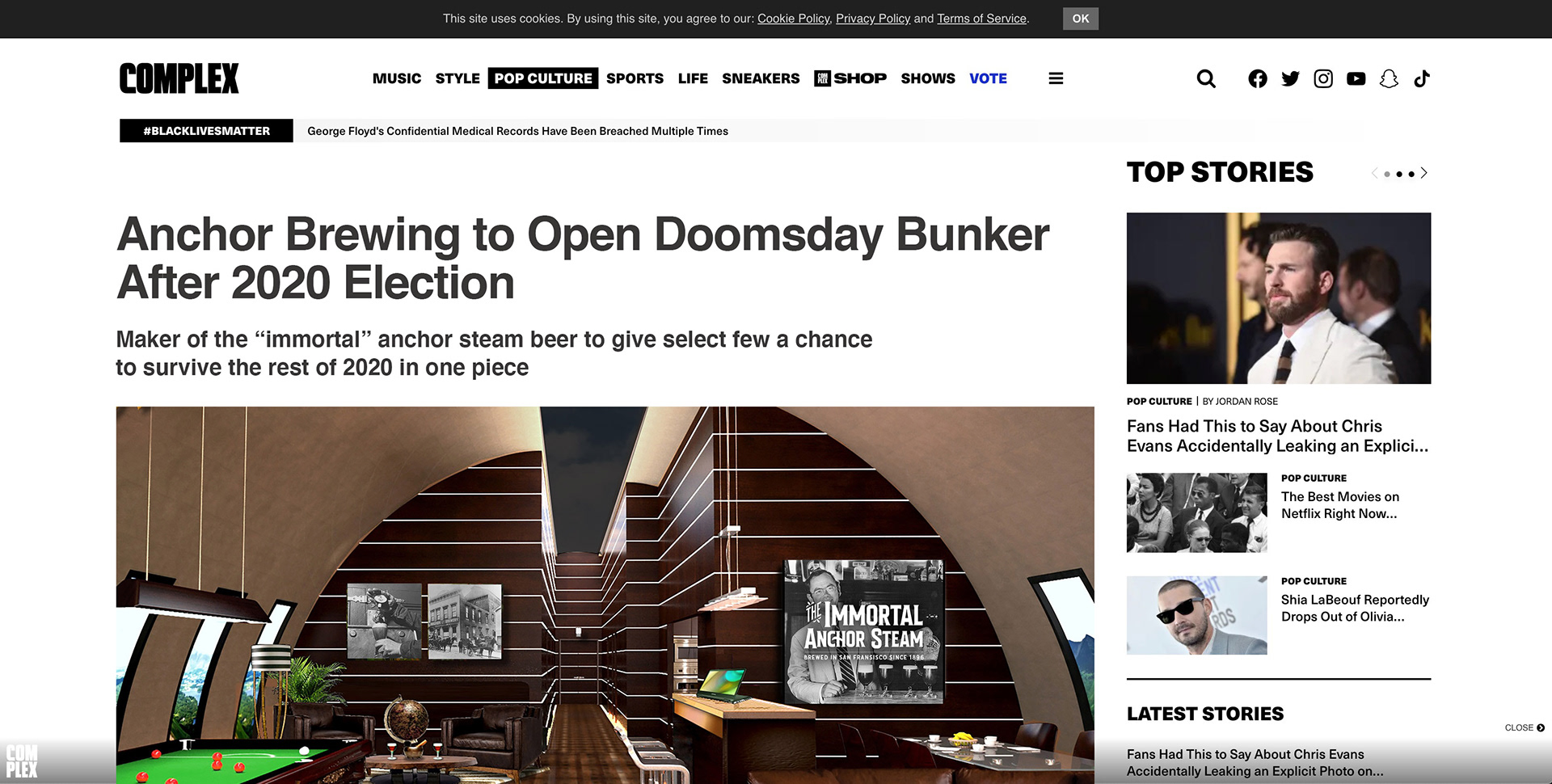 Released "seasonally" alongside major bad news. (And the bottle does live up to the name.)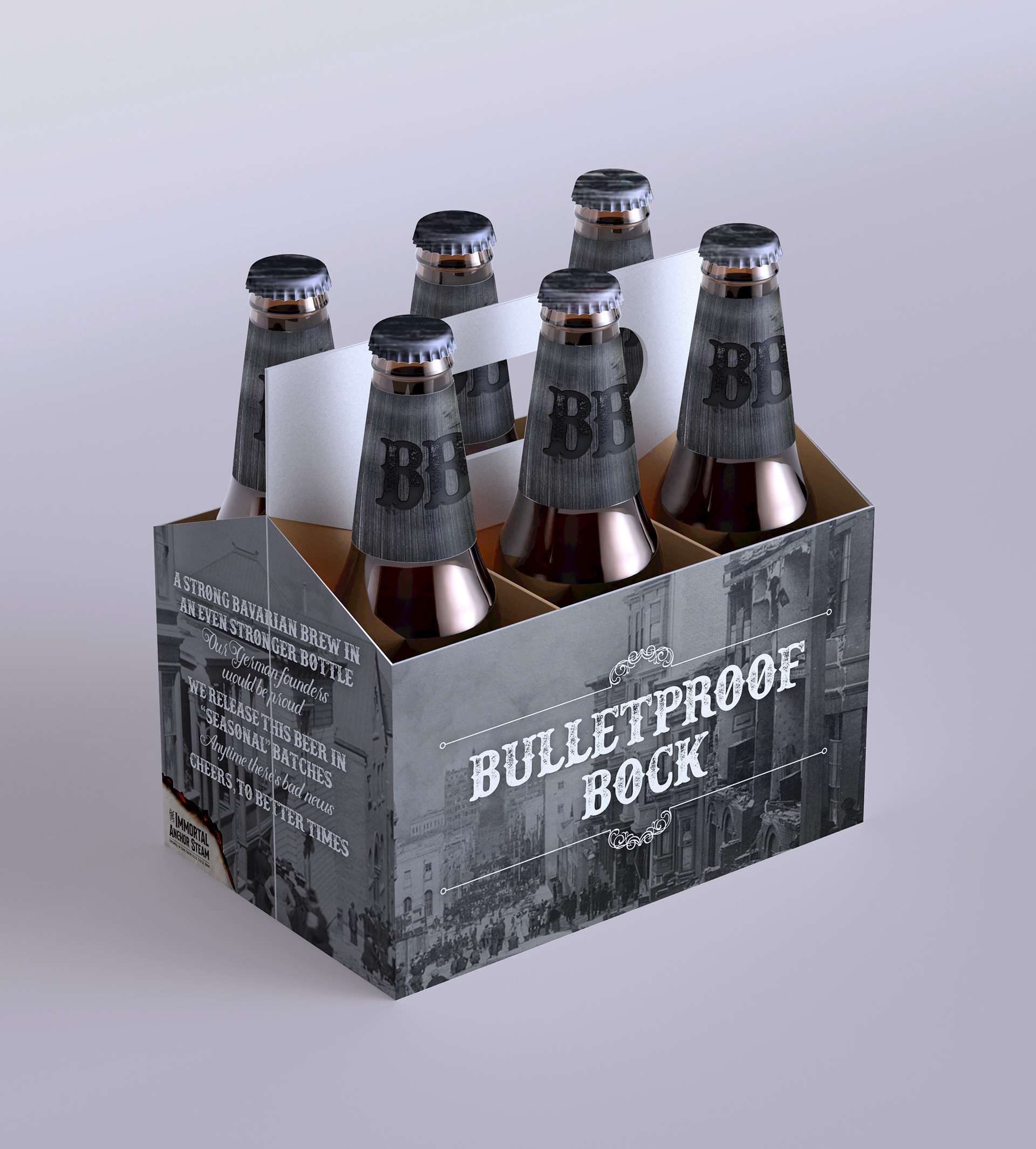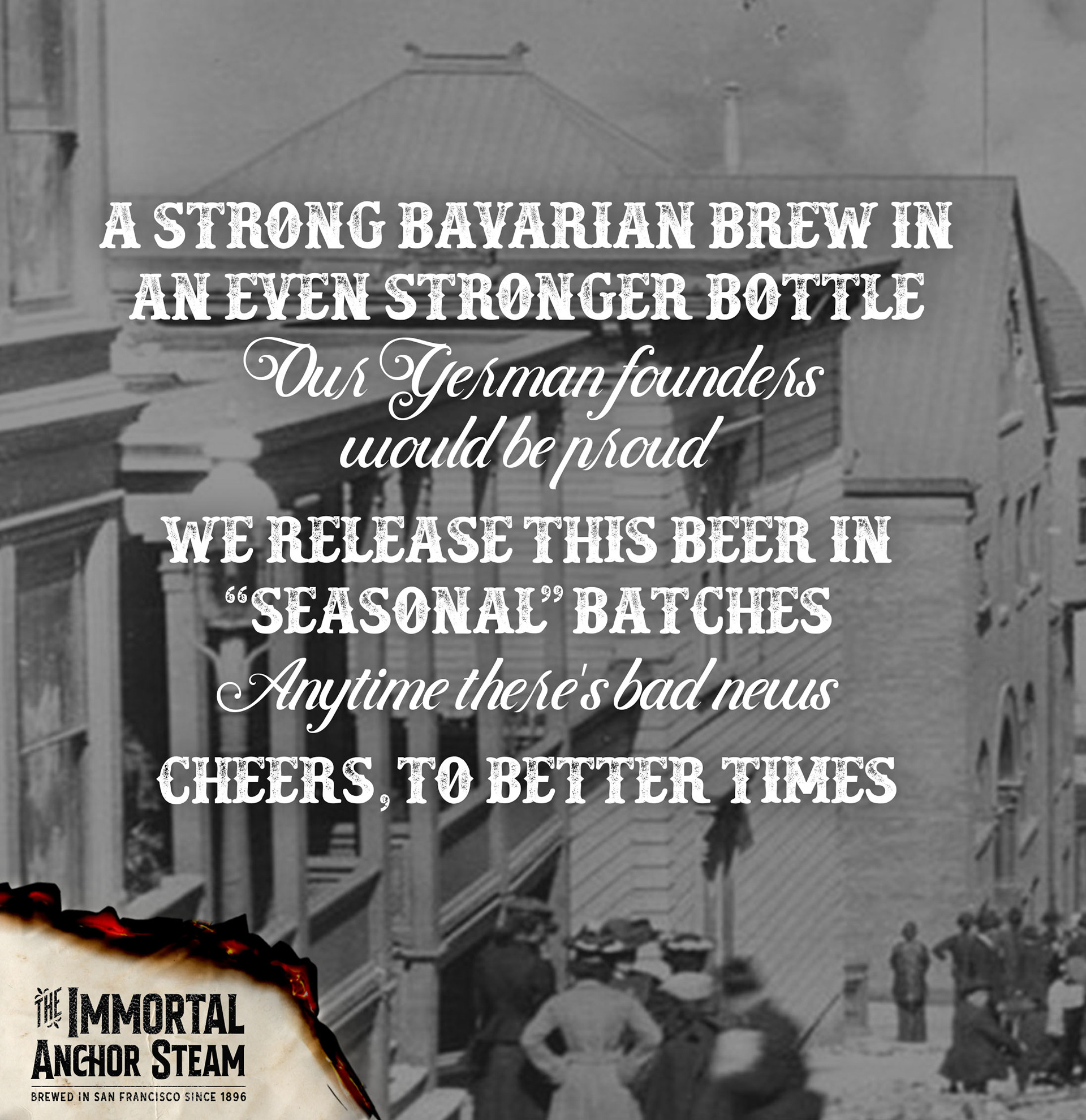 2020 survival tips from the beer brand that's survived it all.