We took "Public" seriously to show what it might look like if NYPL cultivated a brand presence that better fit its fame.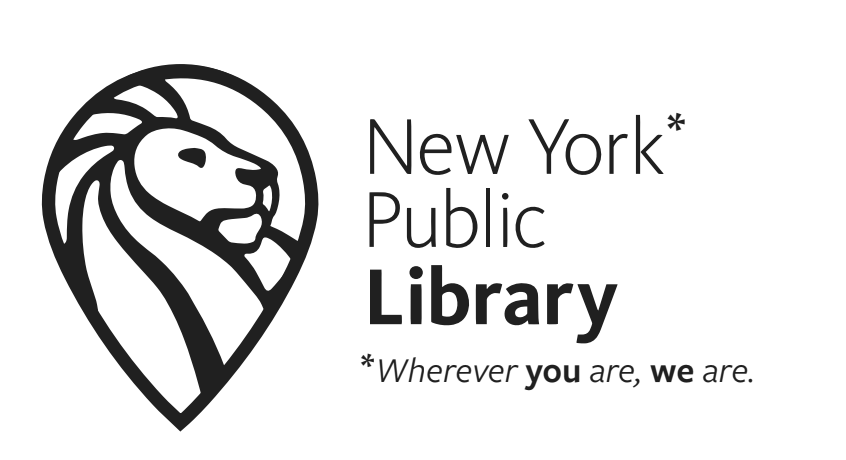 Free community libraries in popular locations, filled with books relevant to the location and its theme.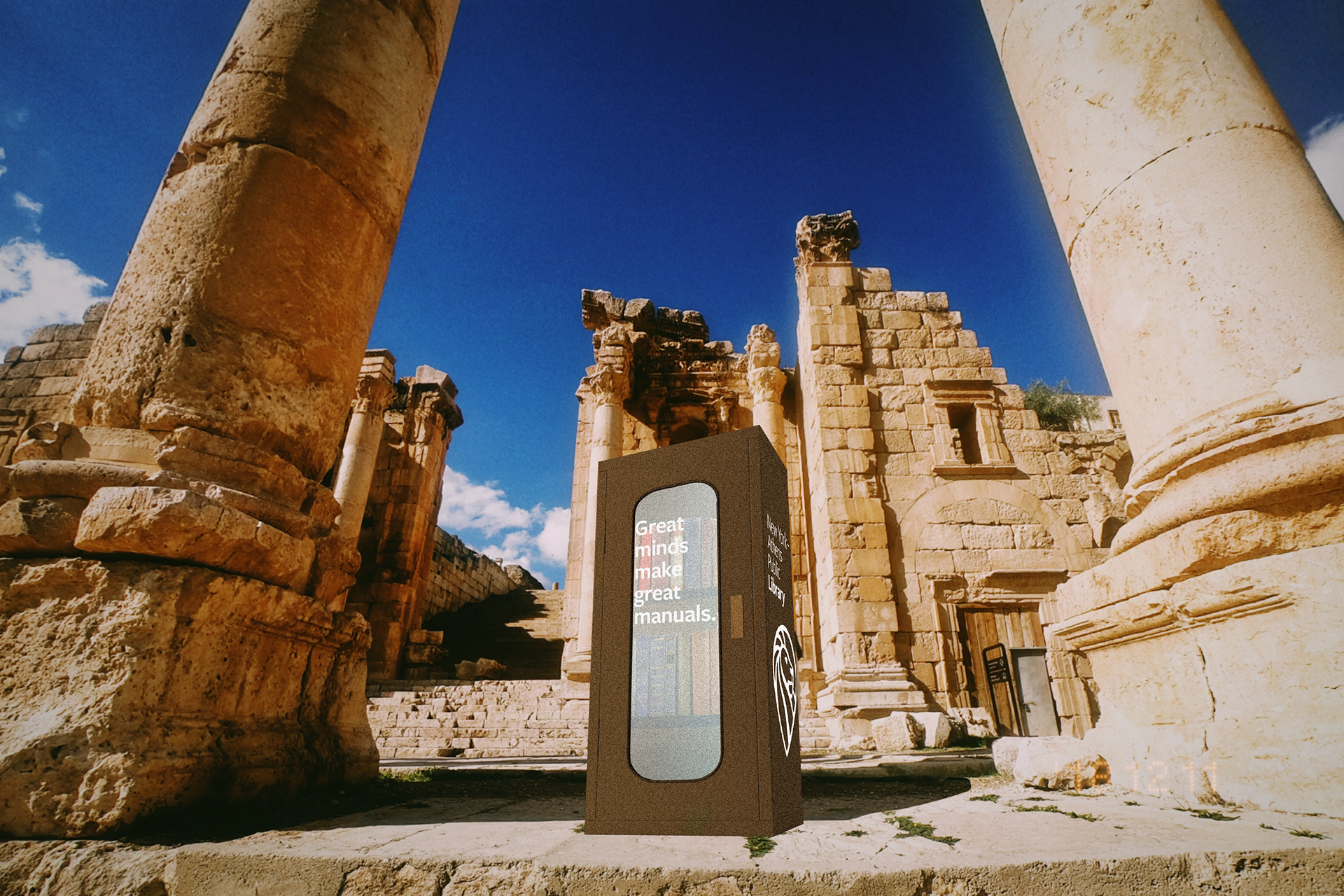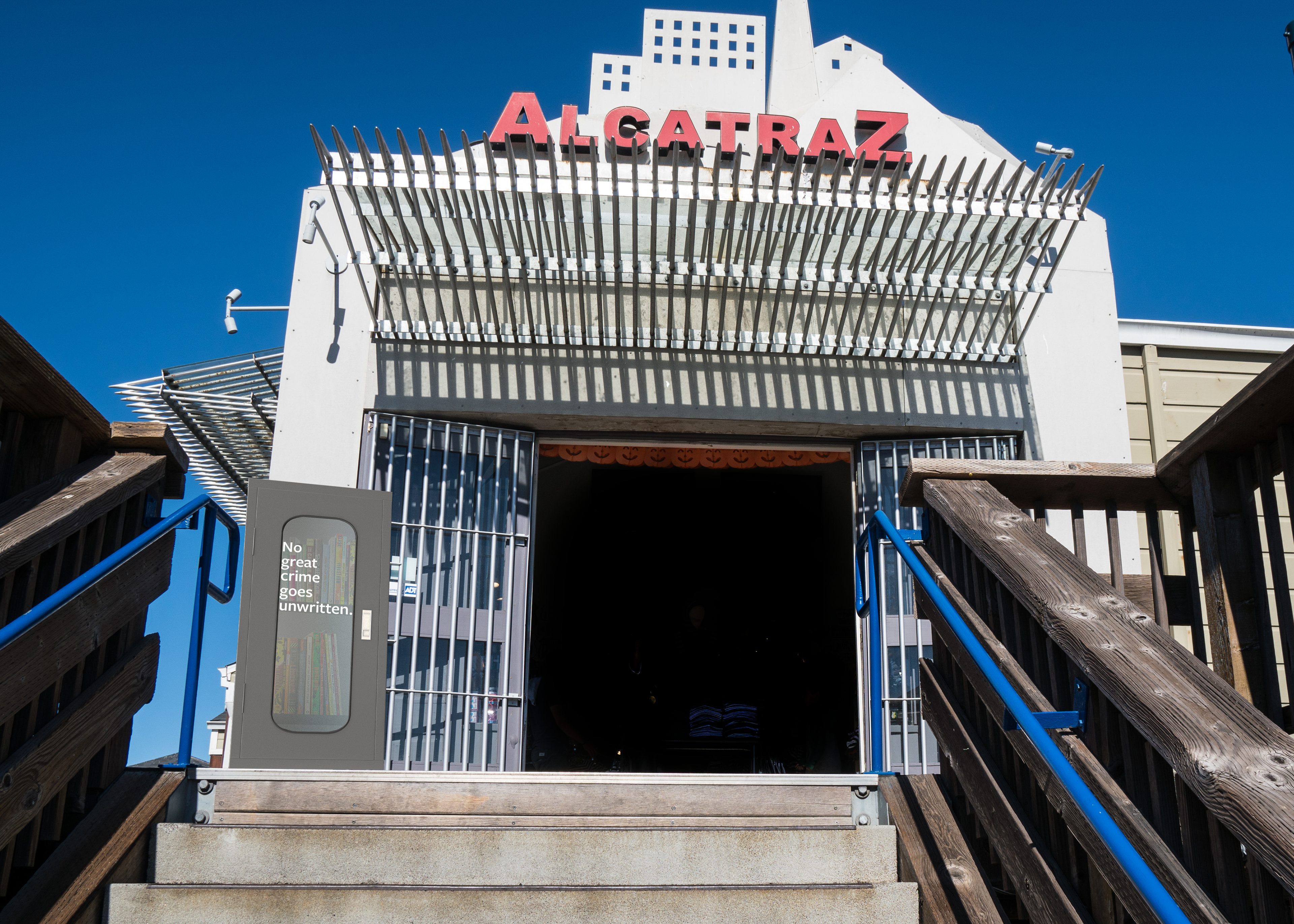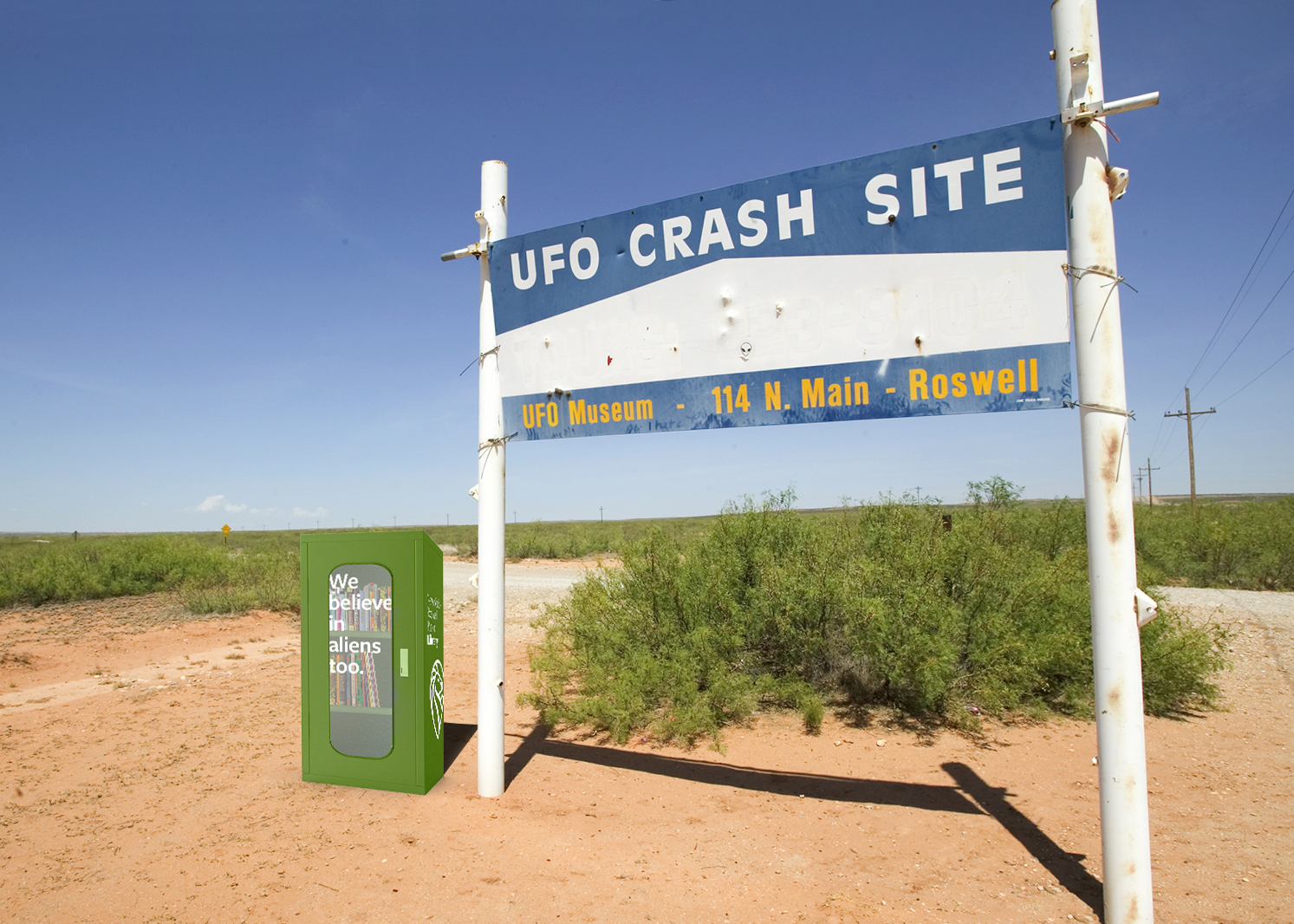 The books that can be found inside:
Roswell - Sci-Fi                                                       Athens - Philosophy + Classics                                             Alcatraz - True Crime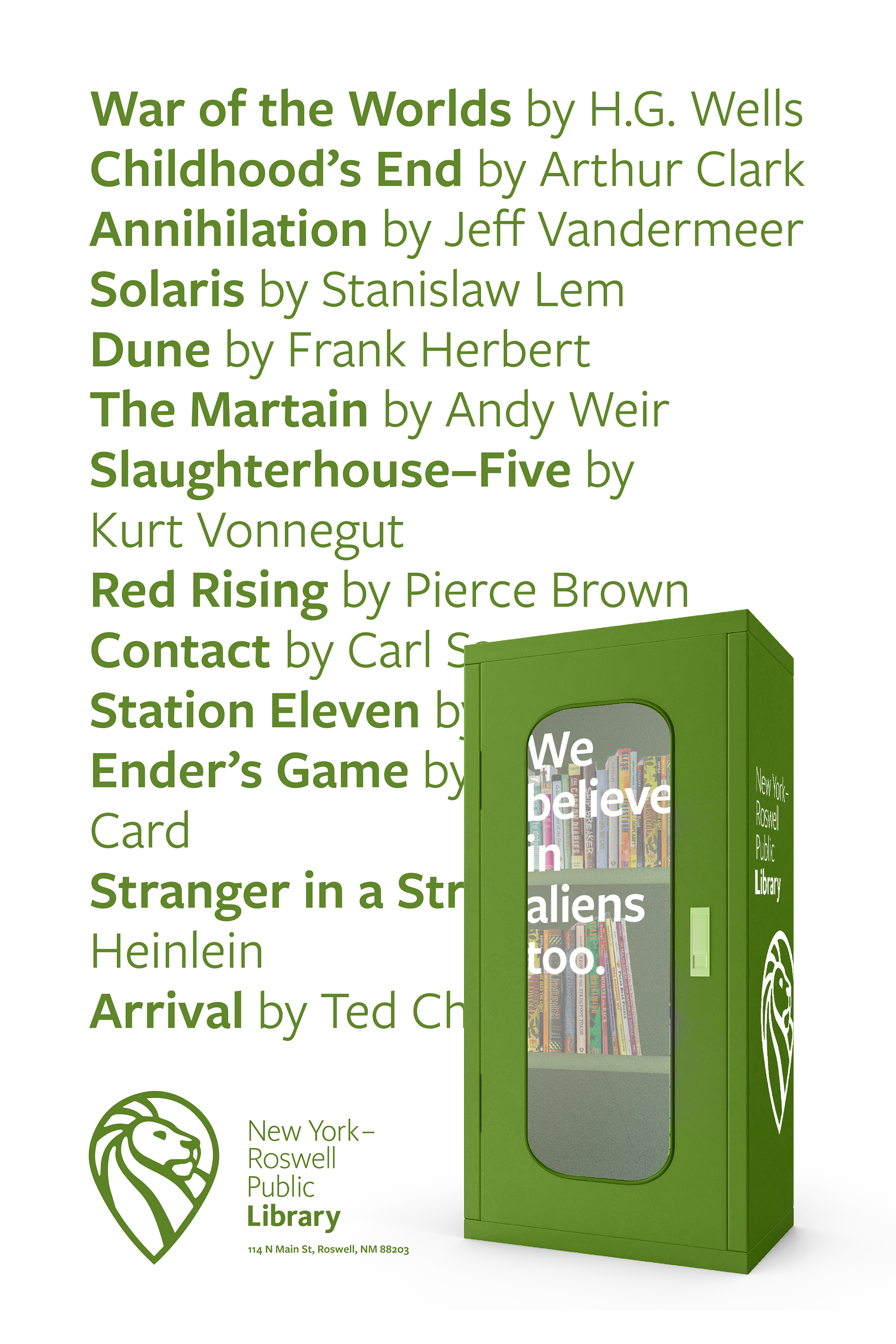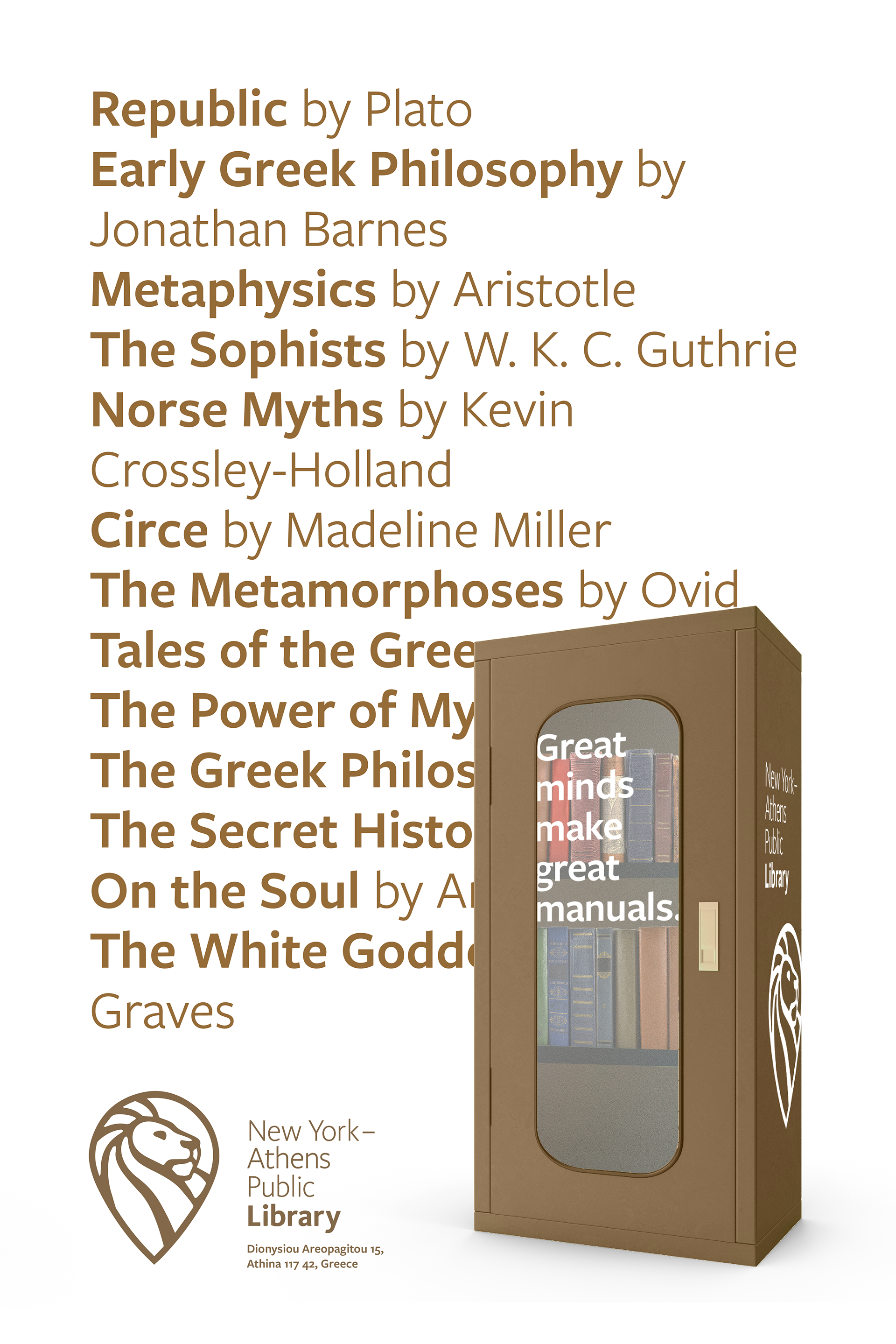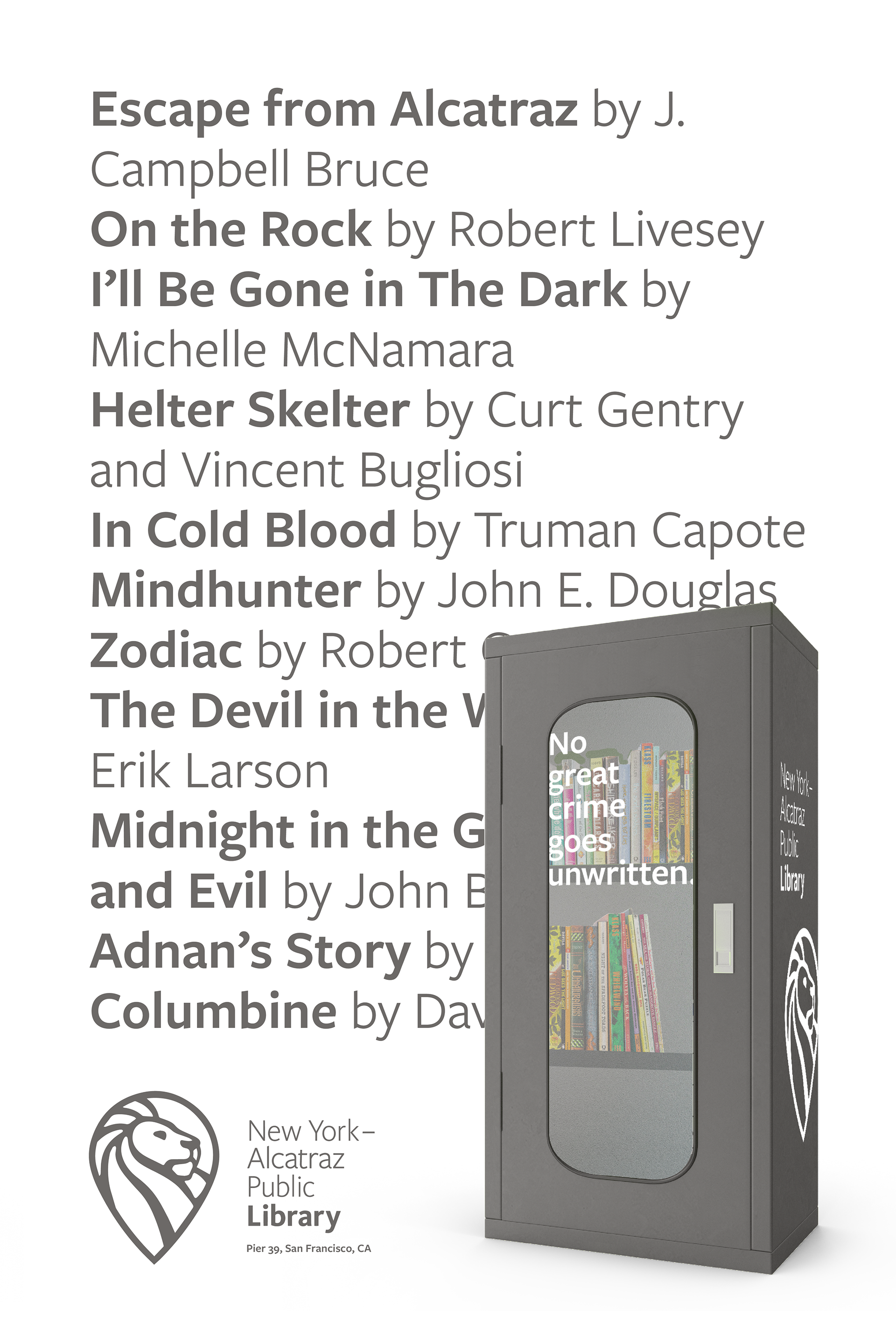 (or the journey within the journey)
Placed in brochure kiosks at hotels, airports, etc, we take advantage of travelers' mindsets to give them a physical AND mental journey.
The journey starts in the form of a new book within the travel guide, then continues via full book QR code access.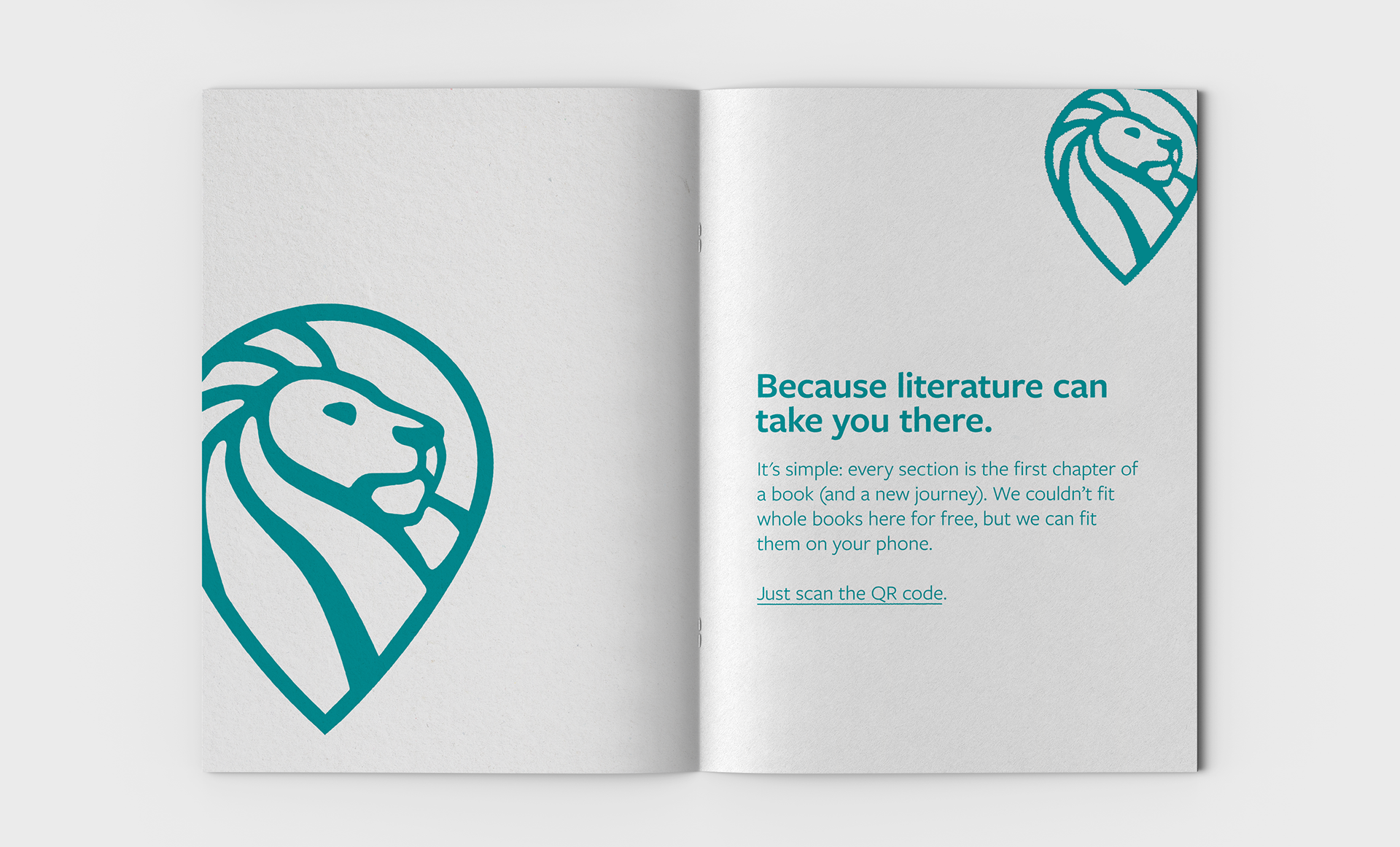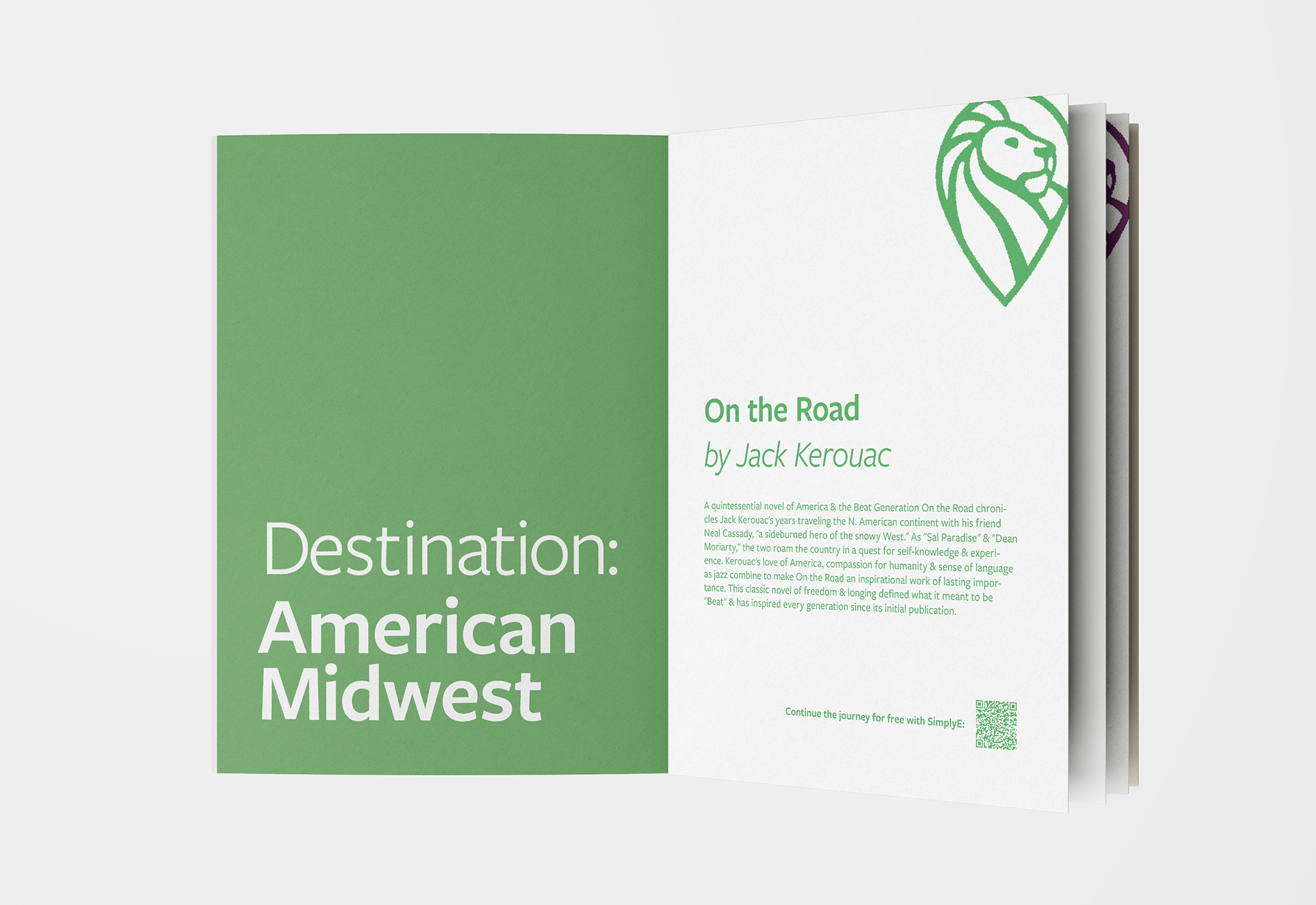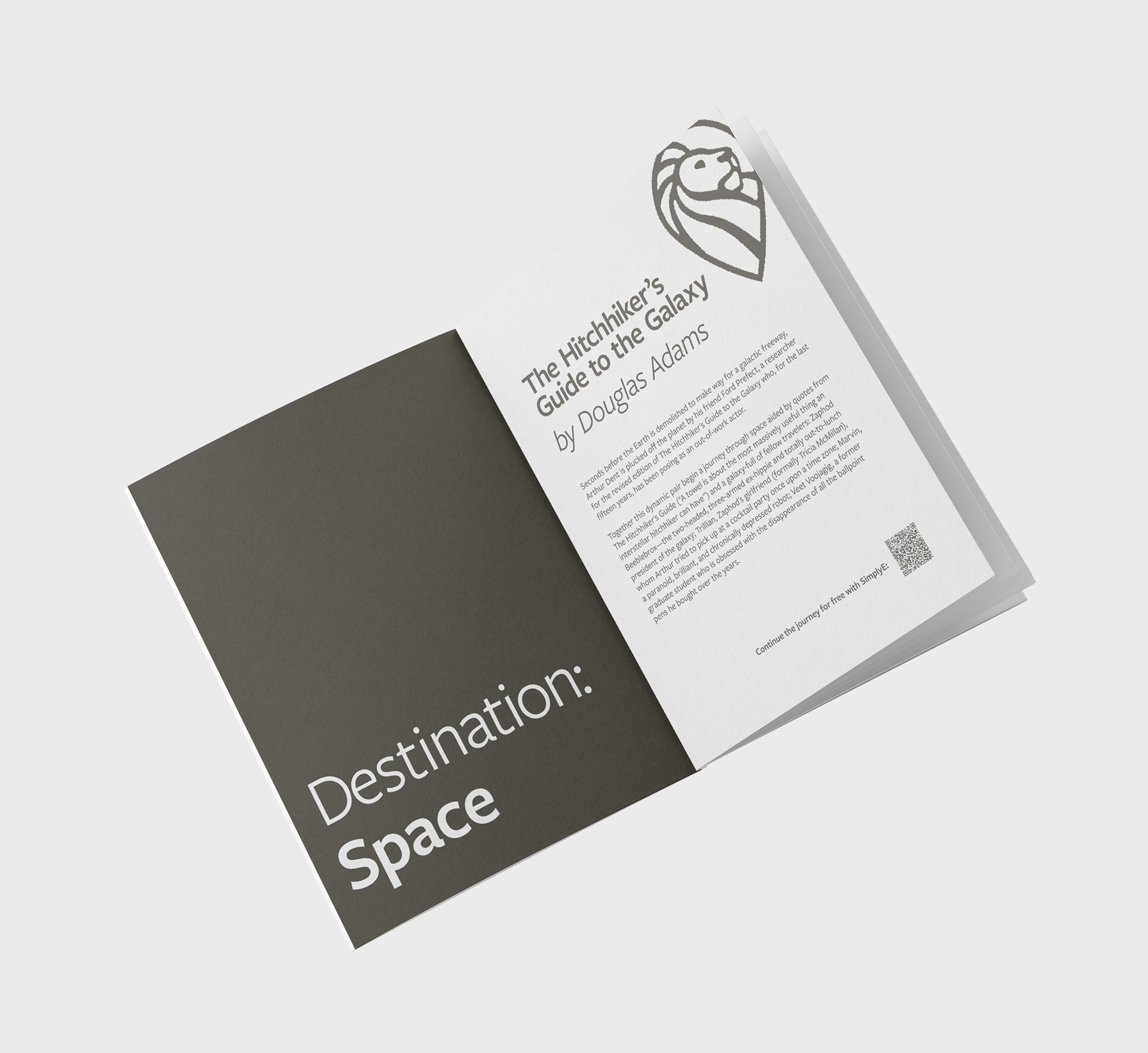 Authors are inspired by physical places, but many of the places aren't obvious. We aim to change that with AR-scannable plaques.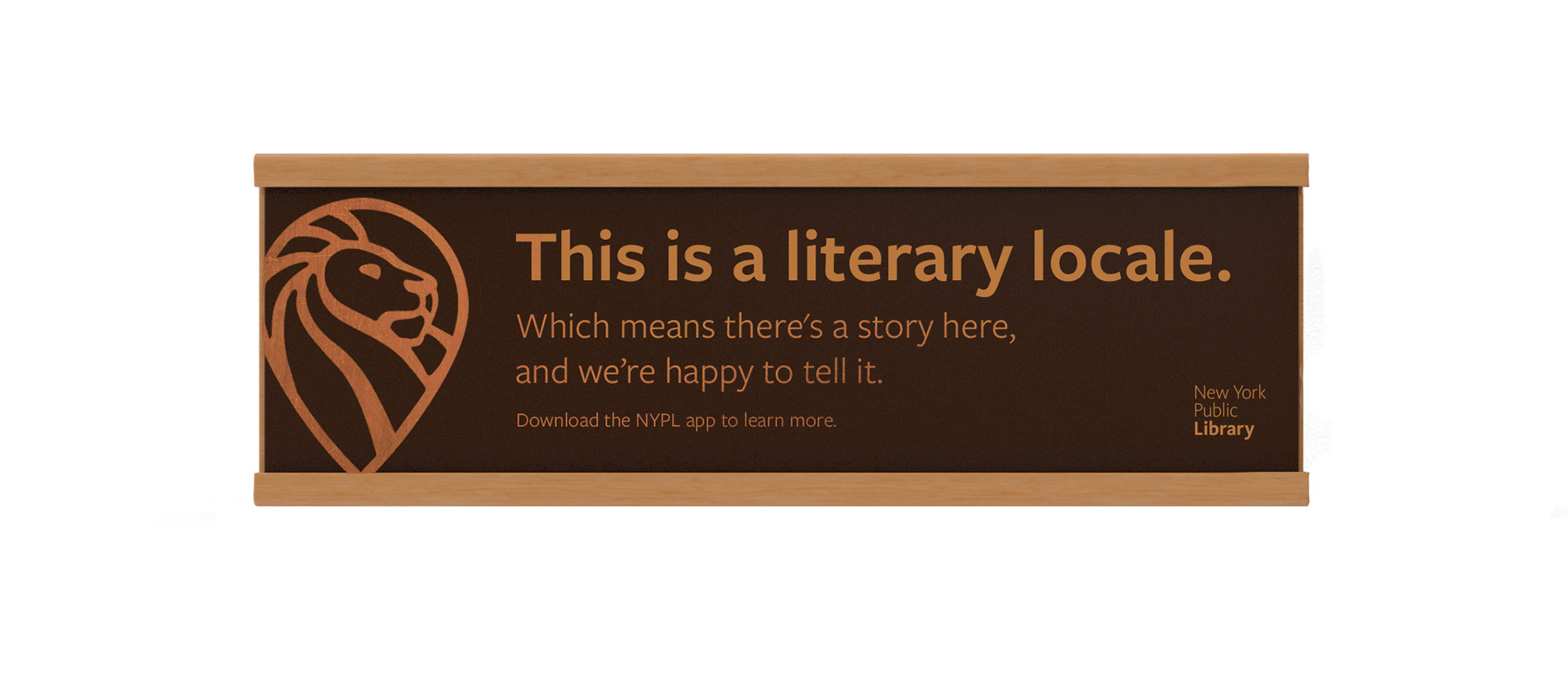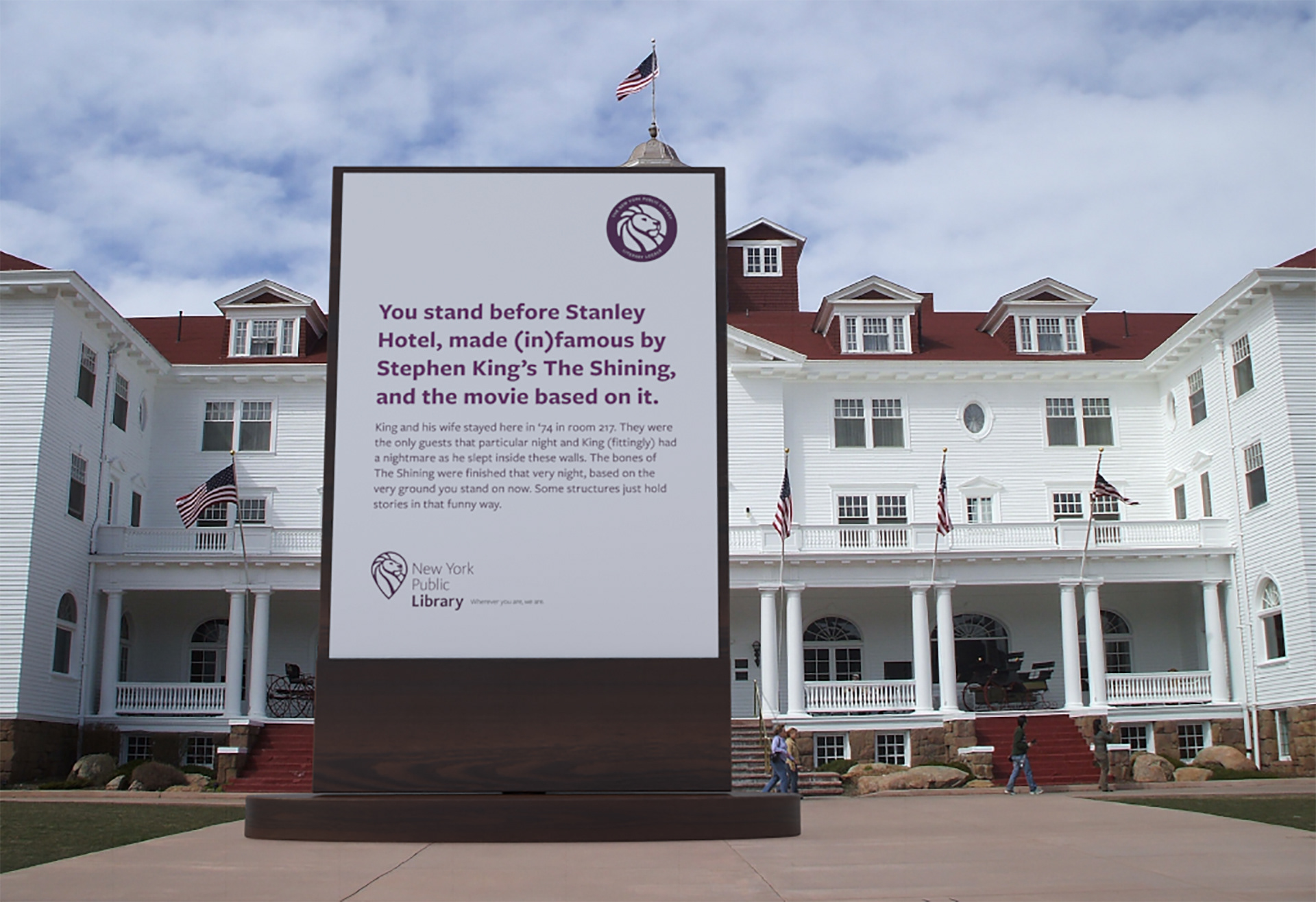 An homage to The Library Lions at Bryant Park, The Learned Lion is an intuitive browser extension that helps users research better by asking better questions.